Activist gives back to local hospital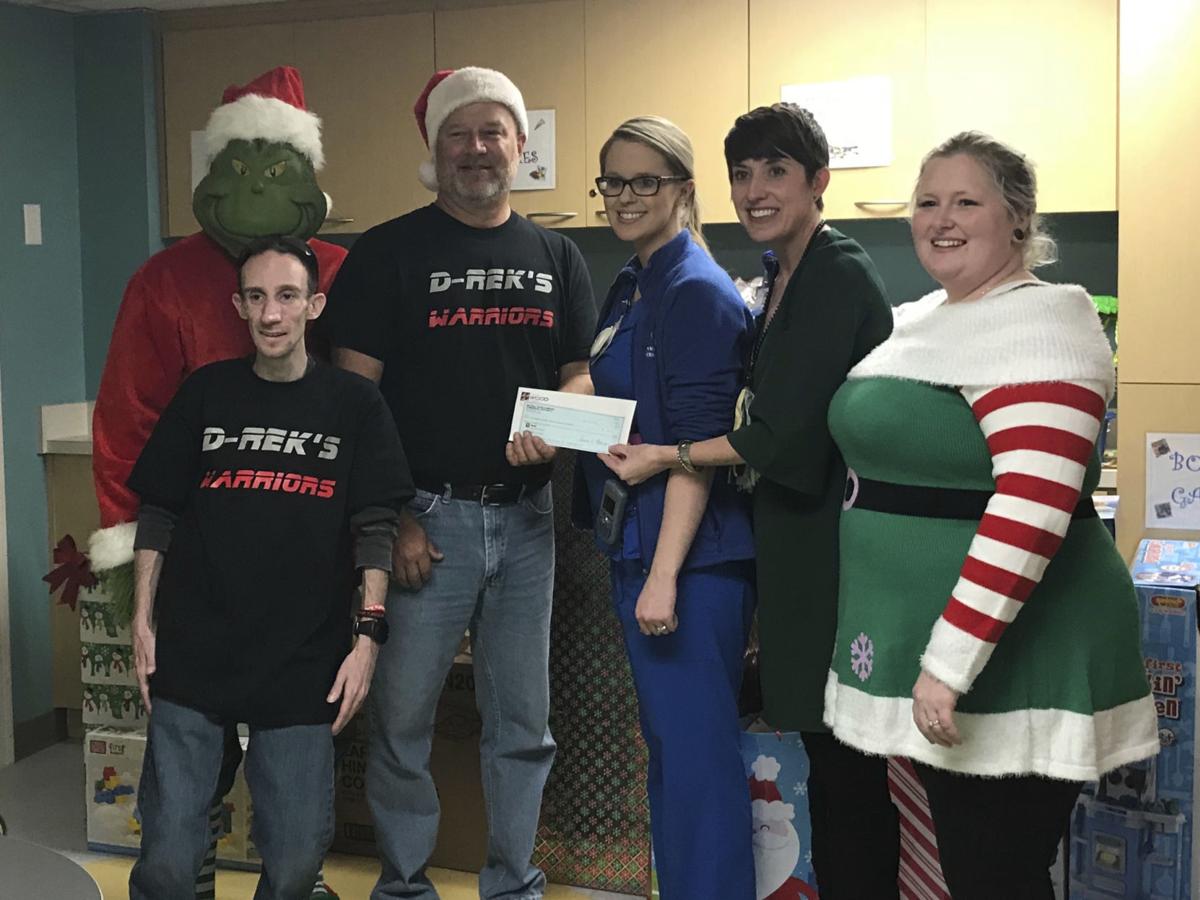 D-REK's Angels and Warriors, led by local activist Derek Canas with the help of Brunswick Police Department, showered Southeast Georgia Health Systems's Pediatric patients and families, as well as Miriam and Hugh Nunnally Maternity Care Center babies and their families with holiday cheer on Dec. 15, 2017.
Accompanied by the Grinch, they brought two flat screen televisions as well as over 300 brand new toys to the children's ward of the hospital.
Canas contracted HIV as an infant following a blood transfusion. Today, he works as a DJ and also works as an AIDS activist. After spending countless days in the hospital wanted to give back to and bring some holiday cheer to those in the hospital. He organized a toy drive with assistance from Jane Vicent of Peacock Productions and Rob Webb, who dressed as The Grinch. With the help of Scott Bennor of Milton J. Wood company he was able to donate more than $3,000 dollars to the Southeast Georgia Health System Foundation.
Pictured are Rob Webb, as the Grinch, from left, Derek Canas, Scott Bennor, Krista Robitz and Jane Vicent.
Join the Conversation